Fairmined Gold
Jewelers now have an easy way to tap into the growing ethical consumer movement with Fairmined gold. Dillon Gage Metals is proud to be one of the few North American suppliers of this certified ethically-sourced precious metal.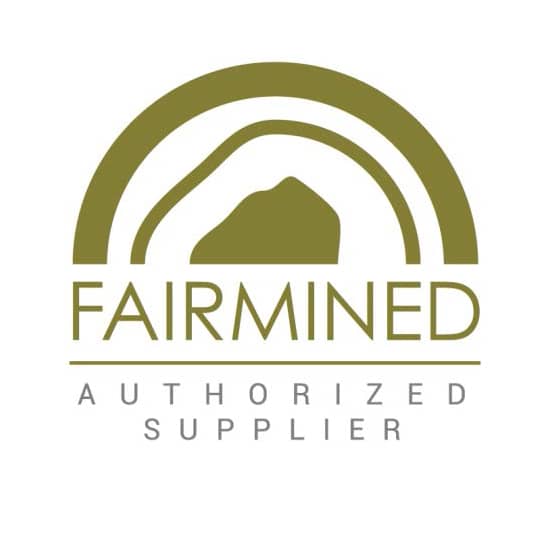 The Fairmined gold brand was created by the Alliance for Responsible Mining (ARM) to provide jewelers and consumers with a traceable supply of gold that is both earth-friendly and socially beneficial for the people in South American mining communities. Jewelry designers and manufacturers do not need to purchase large quantities to join the Fairmined movement as Dillon Gage can deliver even small amounts – from one ounce up to one kilo – using our advanced refining and fulfillment services. You will also have access to digital marketing materials, as well as use of the Fairmined logo.
As a globally recognized leader in small-scale mining since 2004, ARM realized the need for an "assurance label" that certifies the gold that is produced by responsible artisanal and small-scale mines. Thus, "Fairmined" was born. This branding is a key part of ARM's mission to transform mining into a force for good. The mission includes creating an economic reward for small-scale miners who follow ARM's guidelines for social development and environmental protection, resulting in gold to be proud of. And the pride is spreading around the globe and is used in the creation of key cultural icons, the Cannes Film Festival's prestigious Palme D'Or and the Nobel Peace Prize.
To ensure the brand's reputation, ARM designed a stringent third-party certification and audit system that verifies all artisanal and small-scale mining organizations participating in the Fairmined program meet ARM's world-leading standards for responsible practices, as well as delivering organizational and social development and environmental protection.
Interested?

If you are interested in purchasing Fairmined gold or have a specific grievance or concern with the product/program please complete this form. If you choose to remain anonymous please fill name as ANONYMOUS
The Fairmined Standard
The "Fairmined Standard" offers peace of mind to anyone who buys gold from jewelers to their retail clients. You can rest assured that their purchase supports responsible community mines. It's this strict ability to trace a positive impact to the miners and their communities that makes Fairmined a valued brand and an active force for good. The Fairmined Standard for gold ensures:
Miners are paid a fair wage, regardless of gender
No child labor was used
Safe and reduced handling of chemicals or chemical-free extraction
Protection of water supplies
Reforestation
A healthy and safe workplace for miners
Gender equality
No link to conflict situations
All Fairmined stamped gold is 100% traceable
Legal mining operation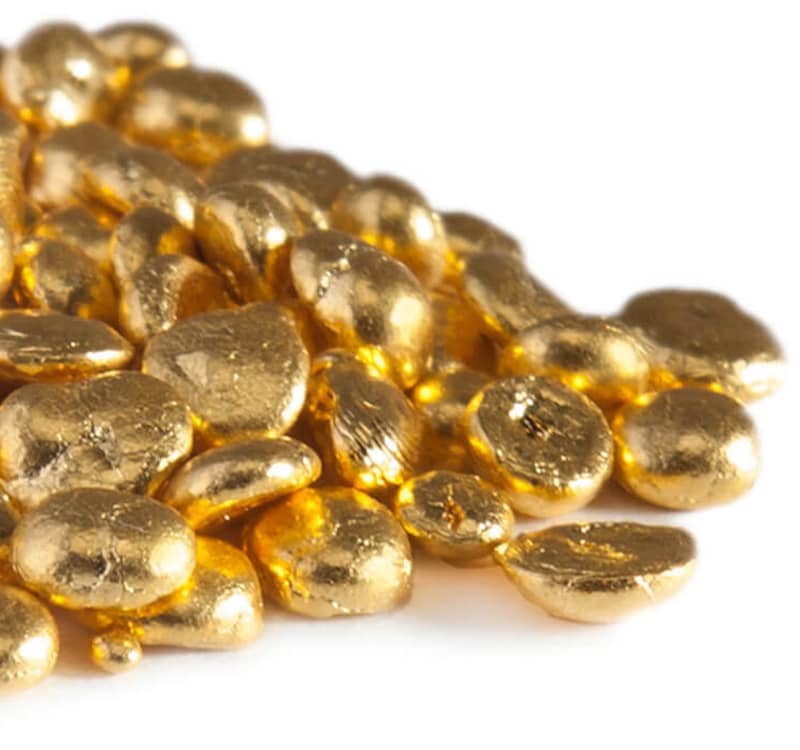 Dillon Gage and Fairmined
Dillon Gage is one of only six suppliers of Fairmined gold in North America. As one of the few American refineries certified to process Fairmined gold, we received our first shipment of Fairmined gold in February 2022, refining it into 99.9% fine gold casting grain which is now available to jewelry designers and makers. Dillon Gage's Fairmined gold will be sold in increments from one ounce up to one kilo. Fairmined customers will also receive a certificate of authenticity. In addition, marketing materials will be provided so that jewelers can proudly communicate the message of Fairmined Gold's premium value to customers.
Connecting with the world's growing socially-conscious consumer is a very important piece of the Fairmined message. Educating the buyer on how they can positively impact the lives of these mining communities dovetails with North America's surging interest in a green economy. This added benefit only comes from the partnership with ARM as an authorized Fairmined supplier.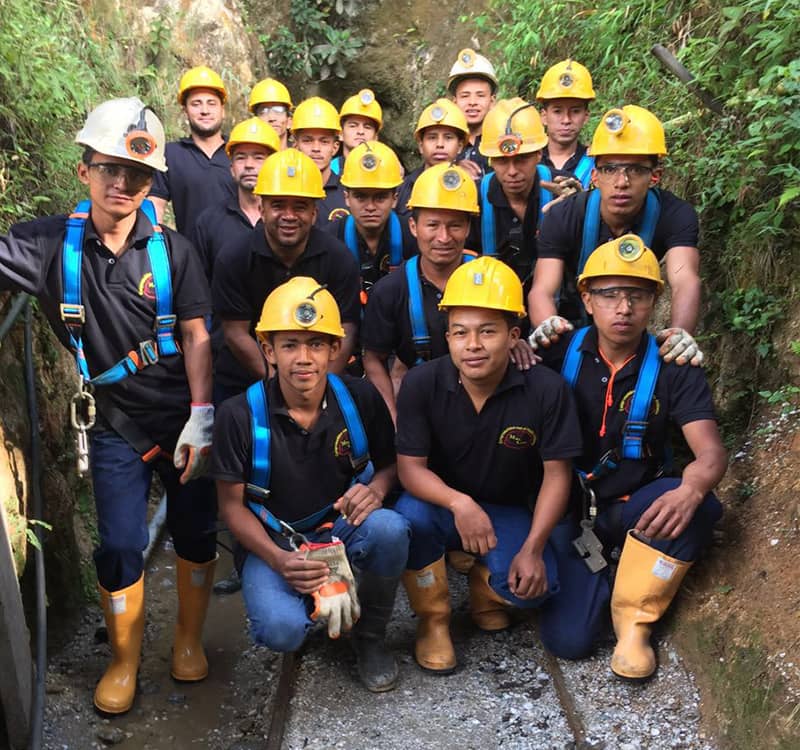 Gold Mining and the Environment
Jewelers and consumers might be surprised about the detrimental impacts of the gold mining industry, particularly the use of mercury, child labor and carbon dioxide emissions. In fact, the mining industry is one of the world's leading mercury polluters as the poisonous chemical offers a cheap extraction process. The Fairmined initiative strives to eliminate the use of mercury by progressively reducing it to the barest minimum usage in their associated mines. Currently, no Columbian Fairmined mine uses mercury and only one certified mine in Peru uses it, but only under very strict protocols. Unfortunately, it is hard for small mining operations to avoid mercury and keep their mine efficient. By helping artisanal mines get a fair price for their ore, Fairmined gives them the chance to avoid this toxic practice. In fact, Fairmined guidelines exceed international norms and regulations for responsible sourcing per OECD Due Diligence Guidelines for Responsible Supply Chains of Minerals and EU conflict minerals regulations. The Fairmined label assures that certified gold was responsibly mined, respecting human rights and the environment.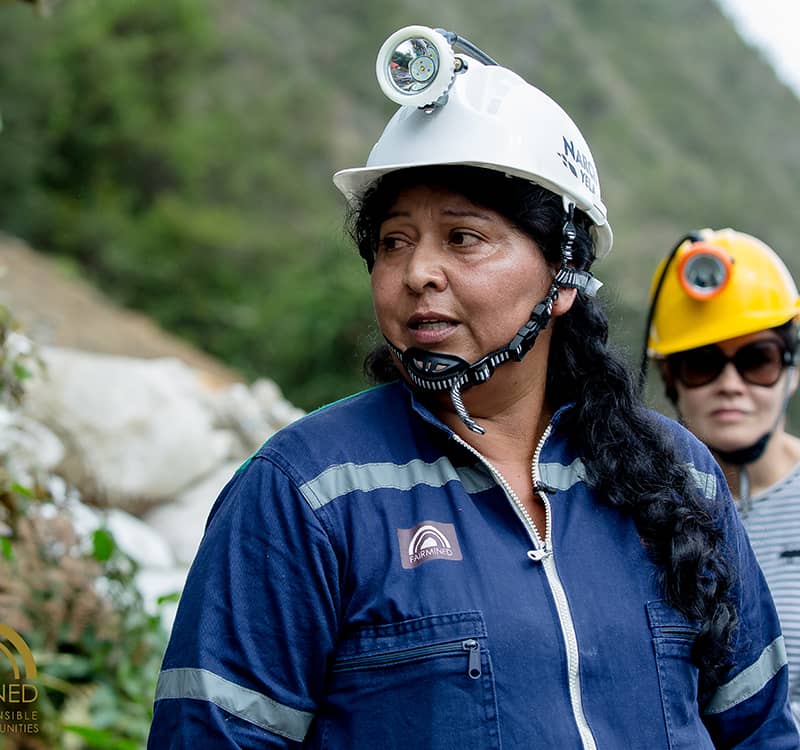 Alliance for Responsible Mining
Founded in 2004, the Alliance for Responsible Mining is a non-profit organization that endeavors to improve the lives of those working in artisanal and small-scale mining. Their goal is to formalize and organize such mining operations so that they can be simultaneously profitable and socially and environmentally responsible.
ARM works with the whole supply chain: miners, legislators, industry bodies and buyers, to achieve the goal of a cleaner earth and economically-sound communities. This alliance represents the largest and most diverse members who share the vision of ethically produced precious metals.
The Fairmined gold label is the cornerstone of this vision.