Products
FizTrade™
Real-time physical precious metals trading is a reality with FizTrade.com, Dillon Gage's online trading platform. Whether using your desktop browser or mobile device, you have access to buy/sell prices on hundreds of gold, silver, platinum and palladium products as well as a host of business management tools for dealers. The platform also provides registered users with the following:
Detailed view of your entire Dillon Gage trading history
Ability to manage shipping to your customers and track packages
Manage your retail premiums
Reduce your shipping and fulfillment costs and distribute custom collateral marketing material
Service overseas clients
Online Simplification of Self-directed IRAs through IRAConnect.com.
Click here for a video overview or here for information on the power within the FizTrade Mobile Application.
Point of Sale Platform
Dealers are now able to access an innovative Point of Sale component through the main dashboard of FizTrade.com. This provides dealers and their clients with an immersive in-store experience and allows them to shop for inventory online while browsing real-time precious metals pricing. When customers make a purchase from a dealer via the portal, a corresponding transaction is also locked in with Dillon Gage who sells the metals to the dealer. This process alleviates the risk that the market may move before the dealer has time to call and purchase the metals. It also allows for a more efficient experience with the customer and provides transparent pricing which adds a level of comfort for the customer.
Dealers customize and manage the premiums they wish to provide to their customers through the user-friendly dashboard. They are also able to provide customers with a receipt that is custom branded with their corporate logo and contact information.
A popular feature is the ability to add inventory items that are in the dealers inventory and sell them via the Point of Sale portal. The system can become the all-in-one sales tool for coin dealers and investment advisers.
To learn more on how the Point Of Sale trading system works, click here for a short video presentation.
IRA Connect™
Trillions of dollars are invested in IRAs in the U.S. but very little is in precious metals. Why? Primarily because most investors are unaware of the opportunity. Under Internal Revenue Service rules, coins that can be held in IRAs include American Eagles, Canadian Maple Leafs, Austrian Philharmonics and Australian Kangaroos along with many other gold, silver, platinum and palladium coins and bars.
A secondary reason is that dealers perceive the process as being too complex. Dillon Gage has developed the IRA Connect, a secure browser-based system, that helps dealers purchase precious metals within self-directed IRAs through several IRA trustees or administrators. This platform simplifies the entire process.
Dillon Gage has partnered with Denver-based New Direction IRA, GoldStar Trust in Canyon, Texas and CamaPlan in Pennsylvania, all of whom connect with the IRA Connect Platform electronically. Through this system, coin dealers can provide retirement-account solutions to their customers, who desire to leverage their IRAs to buy coins and store them in secure Dillon Gage storage facilities.
The simplified process works as follows:
From the home page of IRAConnect.com, a coin dealer will be able to securely log in, view and purchase metals for their clients' IRAs in an easy quick-click process.
Dealers can input their premiums at the time of the transaction so that they know their margins and profit.
Products are then shipped to a segregated account at International Depository Services in Delaware.
DG Spots and Charts™
This simple widget can provide a lot of power to your website. Below are a couple examples of the information available for your website. There are several formats available so you can choose the one that's right for you. You can see a live version of the Spots feed at the top of this page. Sample of the charts are on our home page. Click here for a video overview.
This widget takes seconds to upload and will be most useful to your business if you are looking to:
Drive your existing platform with spot prices
Leverage intraday charts on your website
Receive spot prices from a market maker
View spot price trending or ratios to gold prices
Lower your cost for spots

FizConnect™
FizConnect is your electronic connection to the Dillon Gage trading floor, image library, spots and charts and much more. This user-friendly tool utilizes a JSON Rest Application Program Interface (API) to seamlessly connect your company to Dillon Gage. No other company supplies you with these resources to help you manage and grow your business
FizConnect is most useful for your business if you're looking to:
Hedge physical metals in real time and reduce market risk
Electronically know when market hours are extended
Access real-time spots and charts
Reduce human error by having the API work for you
Drop ship seamlessly to your customers
Lower your overhead
Access our extensive library of product images
Click here for a video overview.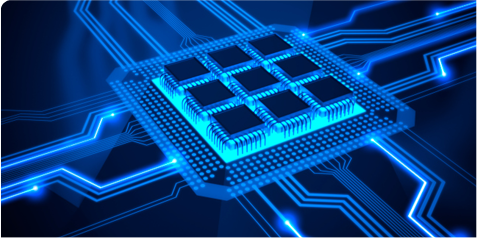 Vault Direct™
With the launch of Vault Direct, clients now have the ability to immediately access precious metals holdings stored at International Depository Services in Toronto or New Castle, Delaware. For years this type of service has been a standard component to personal banking and investment accounts and we felt that precious metals storage accounts should be handled in the same transparent manner. This advanced portal also provides clients with the ability to execute transfers and shipments, download account statements and view itemized reports all with the click of your mouse.