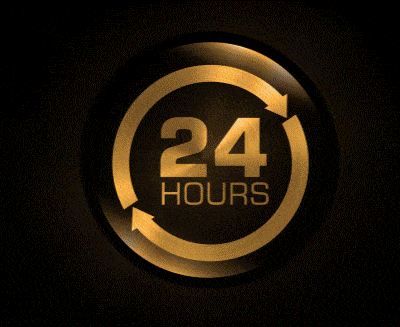 ADDISON, TX (June 1, 2015) – Beginning June 1, 2015, Dillon Gage Metals will become the first in the U.S. to extend trading hours for precious metals to 24 hours a day, five days a week, matching the Globex market hours business model. Registered clients will now have continuous access to the physical metals electronic trading platform at any given time the world financial markets are open.
No other U.S. trading firm provides this expanded level of access for buying, selling, trading or storing precious metals. By maintaining an inventory of gold, silver, platinum and palladium in over 20 countries, Dillon Gage Metals will meet a growing global demand of investment interest.
"We're now providing clients around the world with superior liquidity by facilitating access to 24-hour markets," said Terry Hanlon, president of Dillon Gage Metals. "Our proprietary online FizTrade.com platform will keep real-time trading options available in order to meet the growing demand for physical precious metals both domestically and abroad."
The updated trading hours will ultimately allow Dillon Gage Metals clients to maximize profits and minimize risk because buy and sell orders can be locked in during global market hours. Statistics from FizTrade.com show that over $1 billion in liquidity has moved across the trading platform since becoming a cloud-based service in July 2013.
Beginning June 1, 2015, each week of the 24-hour, five-day trading option for registered Dillon Gage Metals clients will begin on Sundays at 5:00 p.m. CDT and continue unabated through Fridays at 4:15 p.m. CDT.
Clients interested in registering for a Dillon Gage Metals account that will provide access to the continuous trading hours should visit FizTrade on the web at fiztrade.com. For further information, please visit dillongage.com or call (800)375-4653.
###
About Dillon Gage Metals
Dillon Gage Inc. of Dallas (DillonGage.com), founded in 1976, companies include:
Dillon Gage Metals (DillonGage.com), one of the world's largest precious metals wholesale trading firms. The firm is an authorized purchaser for all major world mints and maintains inventory in over 20 countries around the world. 800-375-4653
FizTrade Online Trading (www.FizTrade.com) offers real-time bid/ask trading platform for gold, silver, platinum and palladium. 800-375-4653
Digital Metals (www.DigitalMetals.com) delivers advanced tools and technologies that enable market participants to be more successful in their businesses. Digital Metals offers cloud-based solutions for physical precious metals marketplace built upon the Digital Metals Platform. 866-494-3577
Dillon Gage Refining , professional assayers and refiners of precious metal scrap, from low-grade to karat scrap. Stone removal services and diamond experts on staff. 888-436-3489
International Depository Services Group with locations in Delaware, USA (www.ids-delaware.com; 888-322-2431), and Ontario, Canada (www.idsofcanada.com; 855-362-2431), offers secure, efficient and insured precious metals and certified coin depositories that focus of custom business logistics solutions which include storage, fulfillment, inventory managements and many other value added services.
###
Media Contacts
Jo Trizila
TrizCom PR
jo@trizcom.com
Office: 972-247-1369
Cell: 214-232-0078