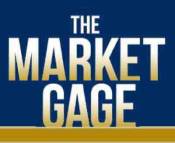 Very quiet opening in our markets this morning due to the Chinese celebrating the Lunar New Year. Their markets will be closed thru Thursday for the celebration.
Gold nonetheless bid up in Europe, as investors there see geopolitical factors that could influence the price of Gold going forward.
One overseas gold trader I spoke with this morning condemned the President's plan that bans immigrant entry into the U.S. from seven Muslim-majority countries. He said, President Trumps' "impulse governing" is a very dangerous way to conduct business and has many people across the pond very concerned. He also said that watching the protests here in the states and seeing how divided this country is could give him a sell signal in equities and a buy signal in the precious metals arena.
Traders will be watching the news from the FOMC meeting scheduled Tuesday and Wednesday this week. The CME Watch tool predictor only gives a chance of a rate hike at 4 percent at this meeting.
One hundred seventy eight thousand ounces were put into the Gold ETF on Friday possibly starting to trend higher once again giving the price of gold a boost. Silver also joined the plus ranks adding almost 750,000 ounces, which is a very small addition to the ETF funds currently holding 645 million ounces.
The dollar index is up slightly this morning and ten-year treasury yields off a bit. Kind of a mixed bag there.
The financial advisors I spoke with this morning say business is very quiet, except for the ones who have fee based businesses, who say phone calls from clients with questions are starting to increase. I believe one would view this as a possible profit taking event especially if the Dow retreats below the 20,000 level.
Have a wonderful Monday.