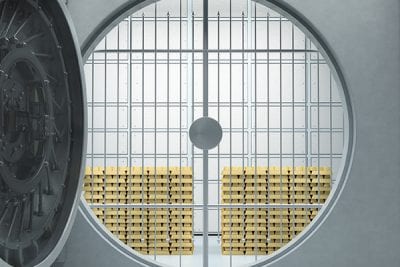 The question of whether or not to own precious metals is always followed by a logistical dilemma – if I buy it – where would I store it? For some, home storage is certainly an option. But when the volume and security risk becomes a serious concern what should you consider in locating a safe and convenient private depository. Here are a few considerations:
Access
Security
Insurance
Trust
Cost
Access
Making the decision to move your physical precious metals out of your house or safe deposit box is a big decision primarily because home storage offers instant access to your metals. But between safety and insurability concerns, many investors turn to private depositories. As more and more banks turn investors away for precious metals storage, there are many private storage options. In considering a private storage option look for a location that is accessible by multiple means and is otherwise centrally located for ease of transportation. Also, review storage agreements closely to determine the turnaround time for transferring or accessing your metals.
Security
Always visit the depository prior to making a decision to send your metals out or requesting delivery to an unfamiliar place. While you may not be an insurance expert, you can learn a lot from a visual inspection of the facilities. Ask questions about how the facility was constructed, what level of security is the vault, what other security measures are implemented – like 24/7 continuous monitoring, motion and vibration sensors and other multi-redundant measure to keep your assets secure.
Insurance
Review insurance limitation and exclusions carefully and always ask what is the declared value is intended to cover. While many places purchase insurance from the likes of the Lloyds of London and the affiliates, some depositories may be self-insured up to a certain amount. Remember, your insurance is only as good as the company that insures you.
Trust
Another reason to visit the facility before making a decision to store at a private depository is an opportunity to meet the people who work and run it. A lot can be learned about the operations and the integrity of the place by spending some due diligence time at the place. Ask for references, while most depositories will not reveal who their clients are, they may direct you to a source or find mutual contacts in the metals industry. Ask whether the depository is an affiliate of another established market participant. In other words – do your due diligence not just on the physical aspects of the building and the security protocols but also the people who run it.
Cost
In selecting a depository, storage fees may vary quite a bit. Some may charge based on the value of your precious metals – in which case the fees will fluctuate as the metals market moves. Some facilities may charge you a flat rate, like renting a safety deposit box. Determine which option works for you and always ask about any other charges, such as out-fee or any transaction fees you may incur.
At IDS Group depositories the customer's assets are stored off balance sheet and are fully insured through a policy underwritten by an insurance provider. We can ship your metals to you, fully insured if you ever want to take physical possession.