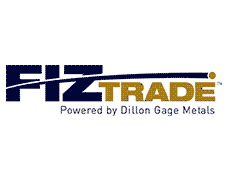 Aimed squarely at improving customer experience and efficiencies
ADDISON, Texas (May 8, 2018) – Dillon Gage Metals, the premier precious metals wholesale firm, has launched an updated version of its leading online trading platform, FizTrade™. Shorthand for "physical trading," FizTrade is designed for both precious metals dealers and institutional clients. The trading site is accessible through desktop and mobile platforms and includes user-friendly tools that allow clients to access the physical precious metals marketplace and trading activities. FizTrade's online dashboard connects users to 24-hour trading, up to the minute order status updates, real-time bid/ask pricing, and management of the fulfillment process.
"Our commitment to maintaining the highest technology standards within the industry remains evident with this new version of FizTrade," stated Terry Hanlon, president of Dillon Gage Metals. "This upgrade boasts more efficiencies and more visibility for all aspects of physical trading of gold, silver, platinum and palladium."
After hours of research and countless conversations with Dillon Gage Metals dealers,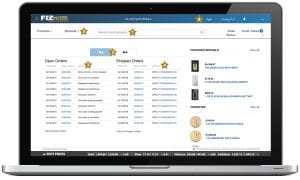 the updated version of FizTrade was constructed with three key focal points in mind; communication, trading, and the marketing of special offerings. Communication is enhanced by providing real-time status updates on all purchase orders and sales orders. New product filters will assist dealers in finding their desired products to trade. Finally, "specials" and "featured products" sections will provide dealers with quick access to new releases as well as hand-picked specialty items.
For clients investing precious metals in their individual retirement account portfolios, the redesigned FizTrade site now allows for quicker navigation to IRAConnect™, a proprietary portal designed by Dillon Gage Metals to help dealers facilitate the rapidly growing self-directed IRA business. IRAConnect allows the dealer to seamlessly connect with the offered IRA providers for an easy to use product solution for their clients.
For more information on Dillon Gage Metals, please visit www.dillongage.com.
For industry news and to stay up-to-date on Dillon Gage Metal's expanding products and services, connect on Facebook and Twitter.
For information and pricing, call 800-375-4653 or visit the electronic trading platform, www.FizTrade.com.
# # #