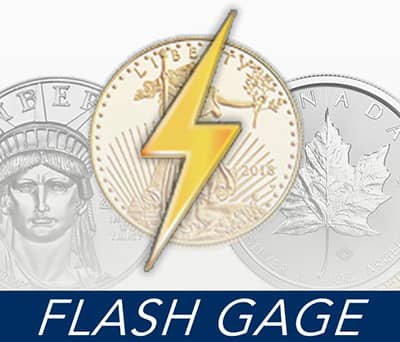 Someone likes the Precious Metals Group as an investment.
ETF Silver holdings reached an all-time high today at almost 667 million.
Gold ETF holdings today reached their highest level since June 2013.
Some financial advisors reported this morning that some of their clients who were previously only equity and bond investors, are starting to look at alternative investments to balance their portfolios and their choice is Gold and Silver ETFs.
I for one, reading what is going on around the globe, would prefer owning physical Gold and Silver over paper precious metals. The reason is, if and when there is a crisis, I want the metal in my hand or in an authorized depository where I can obtain delivery in an instant.
We all know the commercial slogan: "What's in your wallet?"
My question to you is: "WHERE is your investment?" It's important to know where your Gold and Silver is if you need it and want to take delivery.
Have a wonderful Thursday