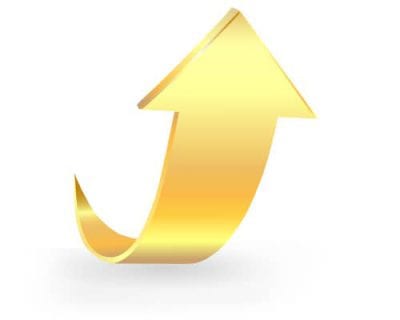 Gold rebounds after touching multiweek low early Monday. The lowest level in a month and a half early Monday was hit amid a tug-of-war over the bullishness of an anticipated stimulus package and pressure from the dollar's strength.
U.S. President-elect Joe Biden, who will be inaugurated Wednesday, last week outlined plans for a $1.9 trillion spending package to fight the coronavirus and its economic repercussions. Meanwhile, the dollar strengthened to a four-week high early Monday, making gold more expensive for holders of other currencies. A stronger dollar is typically bearish for the yellow metal.
Front-month gold futures fell 0.3% last week to settle at $1,829.90 an ounce on Comex after dropping 1.2% Friday. Gold climbed $372 — or 24% — in 2020 because of uncertainty about the economy and the coronavirus pandemic. Currently, the February contract is up over $4 an ounce to $1,836.40 and the DG spot price is $1,838.00.
There will be no settlements for Comex-traded precious metals on Monday because of the Martin Luther King Jr. Day holiday in the U.S.
Holdings in SPDR Gold Trust, the world's largest gold-backed exchange-traded fund, rose 1.4% Friday to 1,177.63 metric tons, Reuters reported.
Speculators cut their bullish positions in Comex gold and silver contracts in the week ended Jan. 12, according to the weekly Commitments of Traders report released Friday by the U.S. Commodity Futures Trading Commission.
Gold also got a boost Monday amid uncertainty about security surrounding Biden's inauguration and the worsening pandemic.
The COVID-19 virus has killed more than 2 million people worldwide and sickened almost 95 million. About 25% of the cases — and 20% of the deaths — are in the U.S. The country has more than 23.9 million cases, more than any other nation.
The U.S. won't seek a weaker dollar, Treasury Secretary-designate Janet Yellen is expected to say in her confirmation hearing Tuesday before the Senate, according to the Wall Street Journal, citing comments prepared for the hearing. She is likely to reaffirm that the currency's value should be determined by markets and not be weakened in pursuit of a U.S. competitive advantage.
In economic news, the Chinese economy grew at a faster-than-expected rate of 6.5% in the fourth quarter, according to data released Monday. The pace exceeded its pre-pandemic growth rate.
Front-month silver futures rose 0.9% last week to settle at $24.87 an ounce on Comex. The March contract dropped 3.6% Friday. Silver surged 17% in December and 47% in 2020. Currently, the March contract is up over $0.10 an ounce to $24.980 and the DG spot price is $25.00.
Spot palladium rose 2% last week to $2,403.50 an ounce, though it slid 1.3% Friday. It rallied 2% in December and 26% in 2020. The DG spot price is currently down over $20 an ounce to $2,386.00.
Spot platinum rose 3% last week to $1,091.00 an ounce, but dropped 3.2% Friday. The metal added 11% in December and 11% in 2020. Currently, the DG spot price is off $2.00 an ounce to $1087.90.