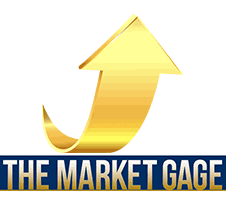 Gold futures are slightly up this morning after touching a one-week low in the previous session. Meanwhile, silver futures climbed to a new one-year high on Tuesday.
Expectations of an interest-rate cut by the U.S. Federal Reserve next week and geopolitical tensions in the Middle East are making precious metals more attractive as a hedge against uncertainty. But gold came under pressure as the U.S. Dollar Index reached a five-week high on Wednesday. The U.S. currency was supported by a deal to extend the U.S. government's debt limit, which was announced late Monday in a tweet by U.S. President Donald Trump.
Currently, the August gold futures on Comex are at $1,425.50 (up $3.80) after slipping 0.4% to $1,421.70 an ounce yesterday. It reached a six-year settlement high of $1,428.10 last week.
Silver futures continued to outpace gold on Comex after advancing 6.3% last week. The most-active September contract settled at of $16.476 an ounce Tuesday. Futures were little changed early Wednesday. Currently, the August contract is at $16.585, up $0.164
The CME FedWatch Tool has kept the odds of a July 31 rate cut at 100% since the Federal Open Market Committee's last meeting in June. This morning, the tool put the odds of a 50-basis-point cut at 25.6% and the likelihood of a 25-basis-point reduction is 74.5%.
The European Central Bank is forecast to signal its readiness to cut interest rates in a policy decision on Thursday, and it could potentially broaden stimulus.
And a U.S. warship may have downed two Iranian drones in the Strait of Hormuz last week, not the one originally thought, Fox News reported, citing unidentified U.S. officials.
SPDR Gold Trust, the world's largest gold-backed exchange-traded fund, said its holdings fell 0.25% to 823.13 metric tons Tuesday from Monday, Reuters reported.
Spot platinum was higher early Wednesday, and spot palladium was lower. Platinum rose 1.7% last week, while platinum fell 2.5%. Both are up so far this week.
Investors continue to watch for economic indicators, including the June U.S. new-home sales figures due out on Wednesday, along with the MBA Mortgage Applications survey.
The International Monetary Fund cut its global growth outlook on Tuesday, suggesting that "missteps" on trade policy and Brexit could derail a projected rebound. The world economy will expand 3.2% this year and 3.5% next year, both down 0.1 percentage point from April projections, the latest quarterly World Economic Outlook showed.
U.S. Trade Representative Robert Lighthizer is set to travel to China next Monday for the first high-level, face-to-face meetings between representatives of the two countries since May, Bloomberg reported. The U.S.-China trade standoff has strengthened gold this year. And Boris Johnson, the public face of the Brexit campaign, is set to become U.K. prime minister Wednesday, succeeding Theresa May.