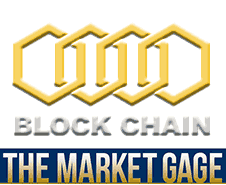 The price of Gold just can't get going. A stronger dollar and higher Treasury Yields keeping the price of Gold in place. Silver had as nice move up a few days ago, but with the enormous amount of silver on the shelves, it would take a lot to get that metal into high gear. All the investor focus continues to be on Corporate earnings.
Important Highlight from IMF Spring Meeting
Yesterday, Christine Lagarde, Managing Director of the International Monetary fund (IMF), said, "The lack of trust between trade partners must be fixed." President Trump's rhetoric in recent months has spiked tensions amongst the group.
Speaking at the World Bank and IMF's Spring Meetings 2018 conference in Washington, she went on to say, "When operators, investors, companies are uncertain about the terms and conditions under which to organize the supply chain, terms and conditions under which they are going to trade, types of tariffs that they are going to have to pay, they step back and they don't invest, they delay, they wait."
The same thought was on the minds on some CEOs here in the states. Even with the great corporate tax cut they all received, tariffs might put a halt to their capital expenditures and new employee staffing. Uncertainties always create a bumpy landscape and that will lead to many CEOs putting their hands back in their pockets.
Cryptocurrency – Proceed with Caution
From Alisa Moen, President of International Depository Services Group, a wholly-owned and independently operated subsidiary of Dillon Gage
With virtual currencies and token offerings being the new investment rage, the regulators are having a feeding frenzy. Because virtual currencies and some digital assets are now deemed both a security and a commodity – CFTC and the SEC enforcement divisions are working overtime in trying to curb abuses and protect naïve investors. Initial coin offerings (ICOs) are coming on line at an alarming pace – 51 new ICOs are recorded per month. While the front runners such at BitCoin, Ethereum, Litecoin, Ripple, Monero, Xcash, and Dash already account for billions in allocated investment capital, new offerings will only pull further dollars from traditional asset categories. There are currently 1,519 cryptocurrencies available for purchase and the pricing begins at under a penny all the way to $8,000 per coin or token. Unfortunately, many new offerings are nothing but Ponzi schemes.
As many readers are aware, under the Dodd-Frank Wall Street Reform and Consumer Protection Act, even physical retail commodity transactions may fall within the exclusive purview of the CFTC regulation. Specifically, the 28-days "actual" delivery rule must be adhered to for any agreement, contract or transaction in commodities that is leveraged, margin or on financed basis to avoid regulatory infringement. But how do you "actually deliver" a digital asset or something that is virtual and is only represented by a series of numbers in a block? CFTC recently issued some helpful guidance that gives us a glimpse into the regulatory thinking. In order to take advantage of the "actual delivery" exception for virtual currency transactions, two factors must be met:
A customer having the ability to:

take possession and control of the entire quantity of the commodity, whether it was purchased on margin, or using leverage, or any other financing arrangement, and
use it freely in commerce (both within and away from any particular platform) no later than 28 days from the date of the transaction; and

the offeror and counterparty seller (including any of their respective affiliates or other persons acting in concert with the offeror or counterparty seller on a similar basis) not retaining any interest in or control over any of the commodity purchased on margin, leverage, or other financing arrangement at the expiration of 28 days from the date of the transaction.
This guidance makes digital currency a very unattractive collateral. Buyers and re-sellers beware.
Digital and block chain technology-powered tokens are highly regulated, risky beyond anyone's comprehension and are incredibly complex investment products, yet human curiosity and insatiable appetite for speculator behavior is self-evident. The investment paradigm is shifting despite traditional equity markets outperforming the rosiest of projections. It is here to stay, so stay informed.
Have a wonderful Friday
Disclaimer: This editorial has been prepared by Walter Pehowich of Dillon Gage Metals for information and thought-provoking purposes only and does not purport to predict or forecast actual results. This editorial opinion is not to be construed as investment advice or as a recommendation regarding any particular security, commodity or course of action. Opinions expressed herein cannot be attributable to Dillon Gage. Reasonable people may disagree about the events discussed or opinions expressed herein. In the event any of the assumptions used herein do not come to fruition, results are likely to vary substantially. It is not a solicitation or advice to make any exchange in commodities, securities or other financial instruments. No part of this editorial may be reproduced in any manner, in whole or in part, without the prior written permission of Dillon Gage Metals. Dillon Gage Metals shall not have any liability for any damages of any kind whatsoever relating to this editorial. You should consult your advisers with respect to these areas. By posting this editorial, you acknowledge, understand and accept this disclaimer.