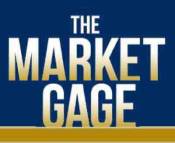 Gold overnight knocking on the door at the address $1300.00.
With the price of Gold in rally mode, because of the tensions with North Korea, some of the dealers are starting to rearrange their inventory holdings to put themselves in position to meet the demand for product in the event the market really starts to heat up.
Recently, when the market has rallied, many dealers have been seeing quite a bit of buybacks hitting their doors. But we all have seen that in the event of a strong bull market finding inventory to meet the demand can be become an issue.
Rearranging inventory and planning ahead sounds like prudent advice as most of us remember not too long ago, there were significant delays on some popular items. With the demand for physical being on the quiet side this year, one must expect the U.S. Mint and some refiners to be caught off guard in the event the market heats up.
Dealers are not the only ones planning for a gold rally. Yesterday, after hearing the next warning sent out from North Korea, a number of Wall Street gold traders took on long positions figuring that at this point there isn't any downside risk to the price of gold.
Not only has the Gold market gotten the attention of the investor looking for a safe haven, U.S. Treasuries have received very strong investor interest of late as seen by the drop in yields down to 2.1860 percent.
If we break the $1,300 dollar level, many traders expect to see stops right above that level which should help accelerate the rally to new levels.
The price of Silver needs to play catch up and break thru the simple 200-day moving average at $17.23 before trending higher.
With equities to open higher today, I expect to see some profit taking in Gold, stalling the rally temporarily.
North Korea vs. the United States
The Washington Post reported Tuesday that North Korea now has the capability of putting a nuclear device on the head of a missile.
For those who aren't old enough to remember the first Korean War, it took the lives of over 2.5 million people. With a madman at the controls of a potential nuclear device aimed at the U.S. that number could be just a fraction of the amount of people that could be lost if he decides to act.
Who moves first is the question? Do we take him out or do we play defense and await his first move?
Now Kim Jung Un has released a specific warning that in the next few days he intends to launch 4 rockets over Japan with plans to land them in the ocean, 18 miles off the coast of Guam. If their missile guidance systems are off, anything landing within 12 miles of Guam will be considered an act of aggression and then we expect all hell to break loose.
It has become like the night before the fight where the two fighters weigh in and stare down each other. What will happen is anyone's guess. President Trump has no military experience and is impulsive, while Kim Jung Un is very unpredictable, so everyone needs to take a deep breath and start a dialogue. (Wishful thinking on my part). In the meantime, the U.S. must be prepared for anything. Kim Jung Un must realize that if he tries to fire a missile he must expect to be totally wiped out.
According to former U.N. Ambassador Jon Bolton, North Korea is willing to sell its nuclear technology to Iran in exchange for hard currency. Intelligence sources have reported that representatives from Iran were present at the first three missile launches conducted by Kim Jung Un. And we all know that Iran's intentions are to eliminate Israel.
It's also important to remember ALL Kim Jung Un's massive military potential. He has 5,000 tons of chemical weapons and the ability to send them anywhere in Asia. He has over 1 million military men, 4,300 tanks and plenty of artillery that could level Seoul with 25 million people in less than an hour.
We've heard that he will kill anyone who stands in his way, even his own family members. He has killed over 200,000 of his own people in death camps. With that kind of track record he seems capable of doing anything.
China said this morning that if North Korea strikes first they would take a neutral stand, but if the U.S. strikes first, China will stop any further U.S. aggression. I, for one don't, want to speculate what that might entail.
In my opinion, China's comment is a very important development in this story as it brings a new dimension to the strategy for both sides. Right after this statement from China hit the news wires, Equity Futures rallied and the price of Gold sold off $8 dollars.
With all that's left on the table, I'll spare my audience asking the question what happens to the price of Gold if Kim Jung Un acts on his promise. But for now, the statement from China seems to have calmed the waters.
In the end, let's just hope level heads prevail and say a prayer nothing happens because we are at a historical crossroads that could be the end of the road for many people.
Have a wonderful Friday.
Disclaimer: This editorial has been prepared by Walter Pehowich of Dillon Gage Metals. This document is for information and thought-provoking purposes only and does not purport to predict or forecast actual results. It is not, and should not be regarded as investment advice or as a recommendation regarding any particular security, commodity or course of action. Opinions expressed herein are current opinions as of the date appearing in this editorial only and are subject to change without notice and cannot be attributable to Dillon Gage. Reasonable people may disagree about the opinions expressed herein. In the event any of the assumptions used herein do not come to fruition, results are likely to vary substantially. All investments entail risks. There is no guarantee that investment strategies will achieve the desired results under all market conditions and each investor should evaluate its ability to invest for a long term especially during periods of a market downturn. No part of this editorial may be reproduced in any manner, in whole or in part, without the prior written permission of Dillon Gage Metals. This information is provided with the understanding that with respect to the opinions provided herein, that you will make your own independent decision with respect to any course of action in connection herewith and as to whether such course of action is appropriate or proper based on your own judgment, and that you are capable of understanding and assessing the merits of a course of action. You may not rely on the statements contained herein. Dillon Gage Metals shall not have any liability for any damages of any kind whatsoever relating to this editorial. You should consult your advisers with respect to these areas. By posting this editorial, you acknowledge, understand and accept this disclaimer.