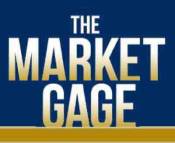 The CBOE VIX index, the gage that illustrates how much risk is anticipated in the implied volatility of the S&P 500, is now at an historic, all-time low. It seems the term safe haven, which has always been used to describe an investment in precious metals, is now being used to describe the risk in equity markets.
In my 41 years in this business I have never seen such complacency in the stock market. One economist I spoke with this morning indicated that if the corporate tax rate is reduced to 15 percent he believes there will be a massive improvement in our economy and expects the equity market to increase exponentially in the coming months.
The September Jobs report was released at 8:30 today saw a DECREASE of 33,000 jobs, the first decline since 2010. The unemployment rate is now at 4.2 percent. Not too much of a surprise after three hurricanes hitting our shores. For the most part, we expect the equity markets to discount this number.
After the jobs number, the CME Watch tool shows a chance of a rate hike at the December meeting has jumped up to 96.7 percent.
On the other hand, the price of gold has been bombarded with talk of higher interest rates, a stronger dollar and higher Treasury Yields. Looking at the Ten-Year Bond yields across the globe, they are all heading higher
again today. Not at all helping to support the price of gold around the globe. Unless some unexpected news emerges out of left field, a decline in the price of Gold and Silver is expected to continue.
The New Wave
The excitement is building in Cryptocurrencies, but the question remains, is it a good investment?
First, for those not familiar with this new craze let me start you from the beginning.
A cryptocurrency is a digital currency that operates outside of any government control. At least for the time being. If this madness continues, regulation can happen in a heartbeat. Cryptocurrencies cannot be manipulated by any government or any central bank.
We will start with a cryptocurrency called "BITCOIN." The story goes that back in 2010, a web developer
purchased two Papa John's pizzas with 10,000 units of Bitcoins. Back then 10,000 bitcoins equaled around $30 dollars. Crazy as it seems, the same 10,000 Bitcoins are worth approximately 42 million dollars today.
So if you bought Bitcoins in the past, you probably bought items on the internet using these coins. Bitcoin is considered digital cash that exists as bits on your computer. Online, these Bitcoins are considered real money.
What separates Bitcoins from hard cash? There is no financial system justifying its existence or value. Bitcoins are managed online by users who track them using Blockchain Technology. This technology had been originally developed as a digital currency for Bitcoin and now Blockchain applications are being used by large
corporations, banks and are being developed on platforms of major exchanges around the globe.
A Blockchain is a permanent recording device on the internet that tracks the history of each and every transaction. Currently, this indestructible technology is at the heart and soul of every Bitcoin transaction. So attractive, practicable applications in our world, precious metals, are being developed to handle inventory holdings and back office transactions.
So with a cryptocurrency application and Blockchain technology, you can display holdings for the world to see. In an instant, a client can act on your bid or offer, exchange funds and make releases all in one transaction, reducing the need for traders and back office interaction. That's one reason algorithm programs have become very popular. The trader and the programmer develop a trading strategy, the computer executes the commands and the trader can work on other aspects of his business.
Currently there are major banks looking at cryptocurrencies backed by either the U.S. Dollar or Euro to ultimately replace wire transfers. Using both cryptocurrencies and Blockchain technology, banks and brokerage firms will be eliminating the need for human interactions for many types of transactions.
Back to Cryptocurrencies.
Cryptocurrencies seem to be popping up all over the globe with so many variations. Some have done very well, some not so well. But in the end, "LET THE BUYER BEWARE" is the motto you need to absorb into your head before making any decision to get involved with any Cryptocurrency investment, because if it bombs out, there will be no one to turn to, to get your investment dollars back.
In the meantime in the corporate world, this type of technology is advancing in a big way and is here to stay and the companies not convinced will be left behind and will struggle to compete in the days to come.
I'll leave you with this report published in The Guardian.
The boss of JP Morgan was unequivocal about Bitcoin at a recent conference in New York saying the digital currency was only fit for drug dealers and would eventually blow up. "It isn't going to work," said Jamie Dimon. "You can't have a business where people can invent a currency out of thin air and think that the people who are buying it are really smart."
A few days after Dimon's comments, the Chinese authorities announced a crackdown on cryptocurrencies and the value of bitcoin plunged. It has been an eventful month, even in the context of a currency that is less than a decade old. Since the start of the year, the value of a single bitcoin has gone from $1,000 (£750) to almost $5,000. The spiraling price of the cryptocurrency, along with the controversy it has attracted in the past few weeks, has meant that interest from buyers is piqued and more consumers are considering whether to invest – or gamble, as some commentators say – in it.
"We continue to see a rise in demand for bitcoin and other cryptocurrencies," says Obi Nwosu of Coinfloor, an exchange where people can buy and trade bitcoin. "When senior leaders in the financial community, regulators and government bodies share their views about bitcoin, it further raises interest and awareness in the market."
So amid the warnings, should investors see the rising price as reason enough to buy?
Recently, one of my economist friends said, referring to an investment in cryptocurrencies: "Money is a valuable commodity, it should be treated with care!." Let me tell you, this is coming from a guy who has never bought a lottery ticket. I'll leave it at that.
Have a wonderful Friday.
Disclaimer: This editorial has been prepared by Walter Pehowich of Dillon Gage Metals. This document is for information and thought-provoking purposes only and does not purport to predict or forecast actual results. It is not, and should not be regarded as investment advice or as a recommendation regarding any particular security, commodity or course of action. Opinions expressed herein are current opinions as of the date appearing in this editorial only and are subject to change without notice and cannot be attributable to Dillon Gage. Reasonable people may disagree about the opinions expressed herein. In the event any of the assumptions used herein do not come to fruition, results are likely to vary substantially. All investments entail risks. There is no guarantee that investment strategies will achieve the desired results under all market conditions and each investor should evaluate its ability to invest for a long term especially during periods of a market downturn. No part of this editorial may be reproduced in any manner, in whole or in part, without the prior written permission of Dillon Gage Metals. This information is provided with the understanding that with respect to the opinions provided herein, that you will make your own independent decision with respect to any course of action in connection herewith and as to whether such course of action is appropriate or proper based on your own judgment, and that you are capable of understanding and assessing the merits of a course of action. You may not rely on the statements contained herein. Dillon Gage Metals shall not have any liability for any damages of any kind whatsoever relating to this editorial. You should consult your advisers with respect to these areas. By posting this editorial, you acknowledge, understand and accept this disclaimer.