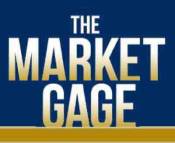 As the week comes to a close, precious metals remain quite sensitive to even the slightest movement among leading market indicators. Much like objects in the side mirror on your car, a looming interest rate hike on the horizon was thought to be much closer than indicated. However, a late-breaking performance survey on Thursday showed unexpected weakness in the manufacturing sector.
Today's weaker than expected job report strengthens the argument of those who say there will not be an interest rate hike anytime soon. However, most market insiders do foresee an interest rate hike in the near-term, but that could also mean December—after the U.S. Presidential election. August's job report of 151,000 is significantly lower than the expected 180,000, with the jobless rate remaining basically unchanged at 4.9 percent. Of course, August is historically a sluggish economic month with September sparking movement. The question is…how will August's job number's impact the Fed's September 20th meeting?
Silver is having a banner year in 2016, with prices up 44 percent from January through August. This includes both physical silver and the silver-backed ETF and mutual funds. Sales of silver coins are also skyrocketing, with a 29 percent increase in just the first quarter of 2016—coming on the heels of 2015's record-breaking year.
It's been an interesting week and the precious metals market news shows no signs of slowing as we enter a new month. All four metals jumped with the job number release this morning. Here's a peak at the activity at press time:
GoldAfter lingering around 1,310, gold initially jumped up $18, but has settled to $1,323.
SilverThe grey metal's 24-hour position in the 18.80s was boosted $.40, settling now to $19.18
PlatinumThis metal leapt $15 from the upper 1040s, but has quickly fallen lower, hanging now in the mid $1,050s
PalladiumThis metal has also backed off quickly from the impulsive $10 boost from the upper $660s. Palladium now rests in the lower $670s.
Have a wonderful and safe Labor Day Weekend…