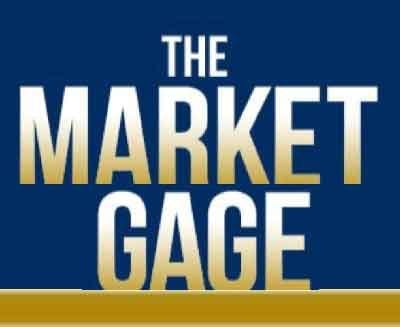 A surprise job number was released at 8:30 this morning. October jobs came in at a healthy 271,000. Most economists and a panel on CNBC predicted the number would come in at 180,000. Immediately after the number was released we experienced selling pressure in precious metals.
The news moved gold from $1,106 to $1,085 and silver from $15.02 to $14.77. A good friend brought to my attention that gold was down the last 14 out of 16 days. And if I can be so bold to use his phrase: "The last time this happened was, NEVER." A very interesting comment to say the least. As we reported last week the turning point in the gold market was when we reached the $1,190 area and could not follow thru to $1,200 as we witnessed in one day, half of the new longs that brought the gold market from $1,114 to $1,190 decided it was time to get out. Since then it's been a bloodbath for anyone trying to establish a long position.
By the way, this job report number moved the chances of a rate hike into December from 48 percent chance it will happen to 74 percent.
The question I'm asking myself this morning is, when will this selloff end? One would think that such a sustained move to the downside, would eventually bring buyers into the market place thinking enough is enough. Well it's tough to stand in front of a freight train with momentum, but at some point the train must stop to change the crew and unload some of its payload.
In the meantime, my best guess is that this market must settle down for a breather and if not, I have an idea. You old folks probably remember the Superman series with Clark Kent and Lois Lane, right in the beginning of the show you saw Superman stopping an out of control freight train? Well, with Halloween just ended, costumes are 80 present off. I think I'll go buy a Superman costume and try to stop this market from falling any further.
But if I can't, you are all on your own.
Have a wonderful weekend.
Walter Pehowich is the executive vice president of precious metals investment services for Dillon Gage with over 38 years of experience in precious metals investment services. His career began in 1977 at Bache (which evolved to Prudential-Bache Securities and then Jefferies Investment Bank). While at Jefferies, he served as senior vice president with oversight of investment grade precious metal products. Pehowich holds a National Futures Association (NFA) Series 3 license, authorizing him to advise and sell alternative investments in commodities and futures markets.