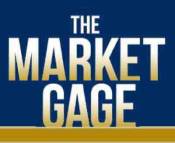 What a week it has been for precious metals. Brexit, Brexit fallout, the possibility of a Brexit reversal, suppressed crude oil prices, and not a Fed interest rate hike in sight. What more could we ask for? Of course, market turmoil is never a thing to wish for, but it does once again prove the worth of the ultimate safe haven investment – precious metals.
As for gold spot prices, the yellow metal is still trading well above $1,300 per ounce, but it's the pundits who are calling for a new ceiling of $1,400 per ounce that gets our attention. If Fed Chair Janet Yellen remains dovish on rate hikes, We'll handily agree with this assessment.
The other precious metals have had a very healthy week as well. As we go to press, silver is OVER $19 ($19.29 to be exact). Silver hasn't breached $19 since Sept. 2014. The platinum group is also on the upswing with platinum at $1,049 and Palladium is at $602. To put this all in perspective, last Thursday, prior to the results of the Brexit vote, silver was at $17.30 (a rise of $2), platinum was at $965.80 (A bump of $83) and palladium was at $565.75 (a boost of $47).
It's been a wild and wooly week in the global markets and one thing seems certain. We haven't seen the last of it.
Have a wonderful weekend!