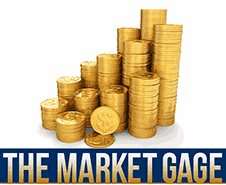 By Peter Aan.
As stocks fizzled the last few days, precious metals sizzled. Here's what I see now:
Gold
Gold worked sharply higher yesterday, and is a little higher this morning, but well off of its high from last night. This makes the chart of this overbought market look a little weary, but there is no doubt about the trend. Any selloff should be viewed as a correction in a bull market.
Silver
The action here has been quite impressive, recovering from Tuesday's sharp fall to pierce recent highs last night. It has sold off since then, and is now trading below yesterday's close. To continue this upward thrust, we need yesterday's low of 15.255 (September contract) to remain intact, especially on a closing basis. In the absence of that penetration, I look for further movement up to test the July high of 15.900.
Platinum
Platinum continued to work higher, as mentioned on Wednesday, and is trading a little lower this morning. Besides an overbought condition, there is little reason not to look for higher prices.
Palladium
I discussed two possibilities Wednesday: a double bottom with the August 4 low of 586.55 (September), or a new round of lows. We rallied Wednesday without making new lows, but that rally is fizzling this morning. This leaves us with a market that is congested and range-bound. Watch that 586.55 low and the recent high of 626.80 for clues as to the direction of the next trend.
Peter Aan joined Dillon Gage in 1983, and is currently a metals trader for our metals division. He is the author of numerous articles for Futures magazine and Stocks and Commodities magazine. He is the author of The Relative Strength Index: A Comprehensive Research Report and a co-author of Trading Tactics: A Livestock Futures Anthology, published by the Chicago Mercantile Exchange.