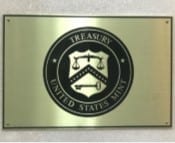 Dillon Gage representatives were excited to be a part of the U.S. Mint's 2017 Forum, "Numismatics – The Road Ahead," held at the Mint's D.C. headquarters last week. After acknowledging the Mint's storied 225-year history, the meeting reviewed the technological progress they have made over the past couple of decades, from how coins and medals are produced to how they service their customers. Technology has played a key role in both of these areas.
Here are highlights from what was discussed and detailed about how the Mint functions and some of its new technologies:
Prescriptive legislation details exactly how coins should be designed, what metal should be used, what size it should be and even at what mint it should be produced. This is all determined by the legislature. The U.S. Mint's job is to steward the project through so that the ideas become reality.
The American Gold Buffalo coin was the first fully digital design.
U.S. Mint commercial website stats – at its peak performance:

Accepted up to 92 orders per second
208.000 orders per minute
With 35.000 active sessions at any one time.

The recently added chat function on the website has been embraced by customers and is a key method of communicating on the Mint's website. The number of chat sessions exceeds the number of incoming emails.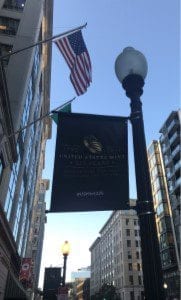 The Mint's Official Five-Year Outlook
The United States Mint continually seeks to adapt and better serve our customers. By reviewing employee feedback and hearing input from every directorate, office and facility, our five-year was developed to establish a roadmap to both handle the changing environment and achieve our goals.
Over the next five years, the Mint will develop a more agile organization that responds appropriately to changing external and internal conditions to meet its mission.
The Mint will continuously cultivate its workforce, maximize efficient, and leverage technology to improve its operation across the organization. By accomplishing these strategic goals, the Mint will continue to enjoy success while laying the ground work for a promising future.